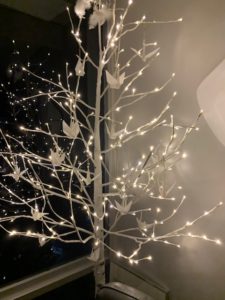 November 28th is the first Sunday of Advent this year.
Last year I decided to keep my "advent peace tree" throughout the whole year, to remind myself that waiting and attentiveness are virtues worth cultivating all year long.
May this advent be fruitful and help you grow deep gratitude for our very lives and perhaps see the empty shelves in our stores as an invitation from the spirit to shop less and share more of ourselves this Christmas Eve.
Let's together spend time reflecting gratefully on every breath and find more personal ways to share gifts and celebrate the birth of the Christkind this year.